Tools required for Business Analyst
Tools required for Business Analyst, As a business analyst, having the right tools and resources in your arsenal is essential. From software applications to communication and collaboration tools, there are many options to help you stay organized and get the job done efficiently. We've compiled a list of eight essential tools that every modern BA should have in their toolkit.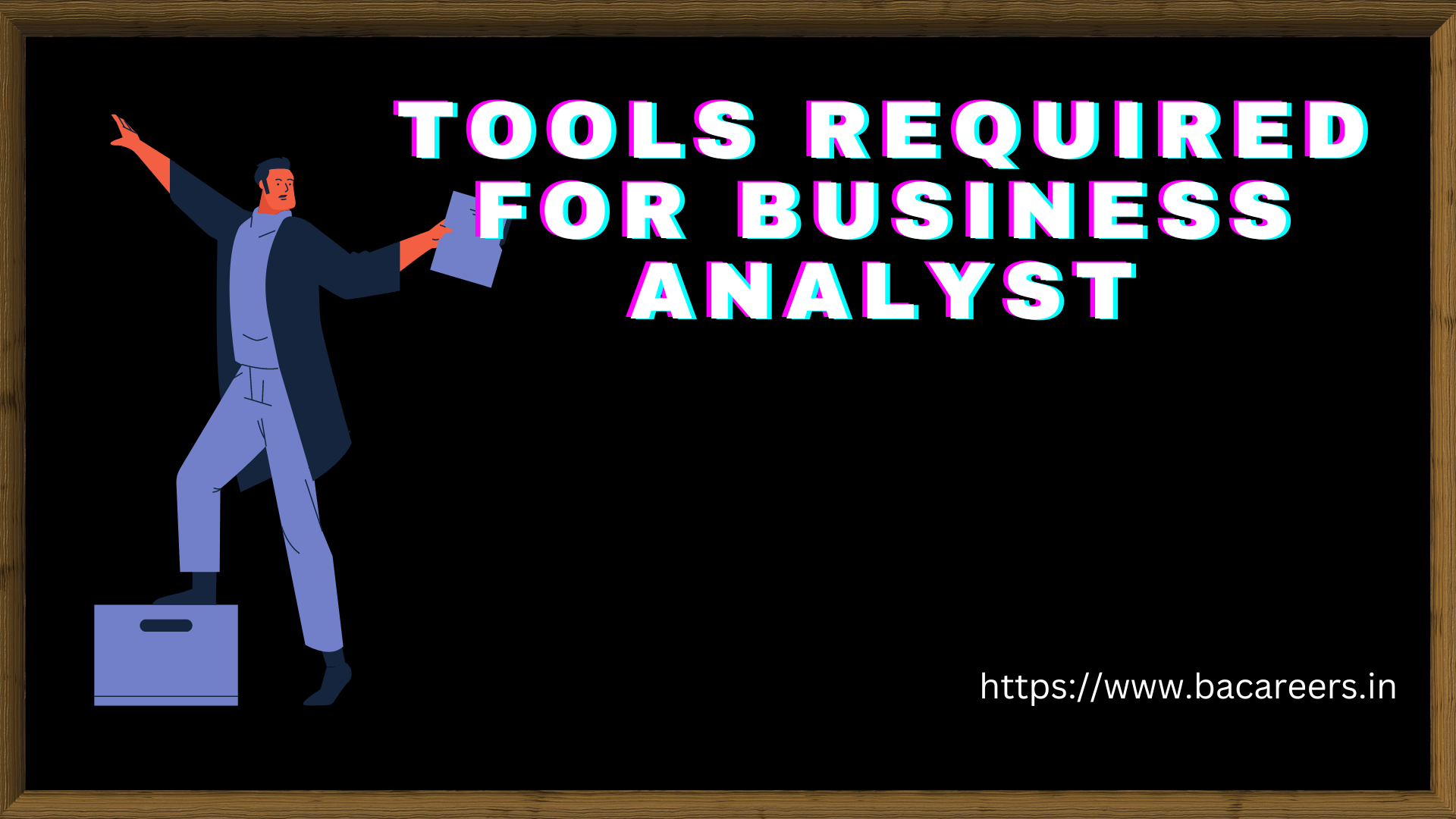 Project Management Software.
To manage tasks, track progress and assignments, collaborate with stakeholders, and monitor deadlines, project management software is essential. Project management software helps to organize projects and stay on top of deliverables while tracking the progress of your team in real-time. Popular cloud-based tools such as Asana or Trello are ideal for visualizing project timelines, assigning tasks, and monitoring due dates.
Data and Business Intelligence Tools.
Being able to access and analyze data is fundamental for business analysts. To explore and manipulate data, you need powerful and reliable data analysis tools. Tableau or Power BI are great platforms frequently used in corporate environments as they offer an easy way to create visualizations and reports. Additionally, Microsoft Excel is still one of the most widely used software packages among business professionals and can be used to answer many questions related to businesses' performance and strategy.
Process Mapping Software.
If you want to get a better understanding of the workflow within your organization, process mapping software such as Lucidchart can help. This type of application will allow you to visualize the entire system, helping you to identify where there are bottlenecks or inefficiencies. It also helps you identify redundancies and processes that can be automated with the help of business process modeling solutions.
Reporting Tools.
A high-quality reporting tool is essential for business analysts. This type of software helps you to create data visualizations which can be used to communicate findings from data analysis and form the basis of future decision making. Reporting tools such as Microsoft Power BI, Tableau and QlikView are all popular options with business analysts. The software enables the user to create intuitive dashboards to present their analysis in an easily digestible format.
Collaboration Platforms.
Collaboration platforms such as Google Suite and Microsoft Office 365 are essential for any business analyst. These platforms allow you to share documents, presentations, worksheets with team members, enabling them to work collaboratively from anywhere. The cloud-based tools also make it easy to manage projects by allowing you to assign tasks and set due dates for any deliverables, ensuring everything is on track with ease.
Below articles also can help you to understand , Tools required for Business Analyst