Business Analyst Role in Product based company:
When Business Analyst is working in product-based company, then he needs to understand the product of the company, like how it works and functionality of the product. Then only he can able to provide the suitable solutions to client. If Business Analyst not have the enough knowledge on his own product then he can't convince the stake holders. Because of this stake holders may lose the confidence on the Business Analyst.
If you want to prove as a good business analyst, then you should build a good relationship with internal and external stake holders, it is possible when business analyst has knowledge on product.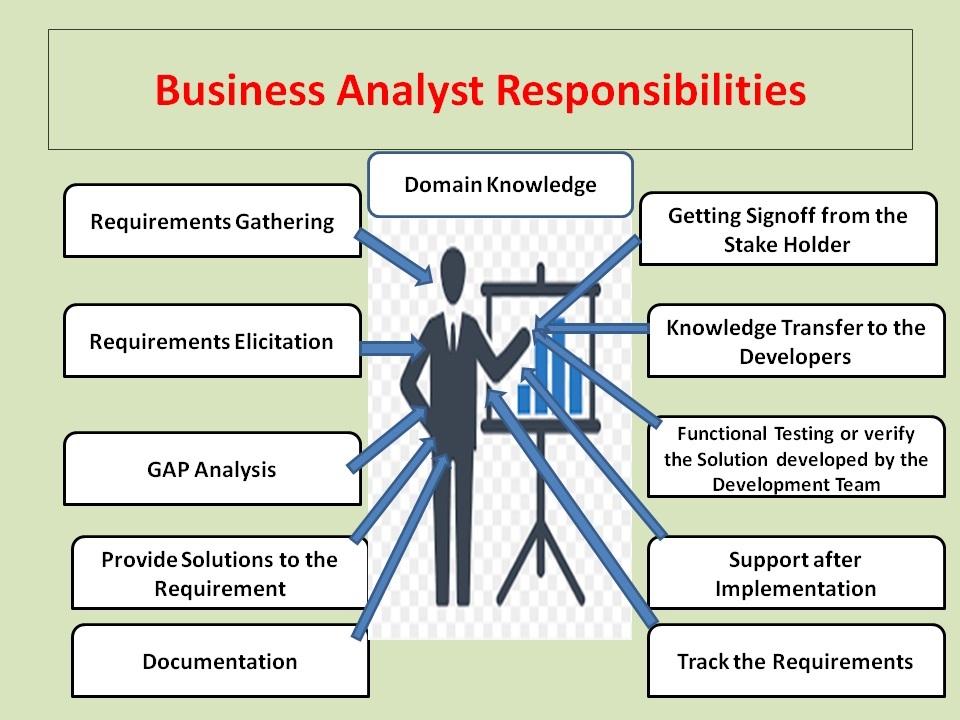 Leet us discuss in detail below.
What is product-based company:
Business Analyst Role
IT company will have the concept and they invest time and money to build the product. IT company team will work to deliver this product. IT company initiates the development and company is the owner for this developed product. Then company sales team will sell the same product to multiple clients or customers. Customizations and configuration changes may be done as per the client requirement. Here Business Analyst needs to understand what changes to be done in existing product as per client requirement and where it fits. Business Analyst needs to understand that it should affect the functionality of the application.
Deployment will be done at client place: Business Analyst ensure to deployment should be done with out any issues, Business Analyst should coordinate with internal and external stake holders during deployment. Business Analyst should ensure that all the stake holders should be available during the deployment of the product, so that we can investigate and fix the issues or bugs if anything observed by the client during deployment.
Example for Product development IT companies: Oracle, IBM, SAP, CRM etc.,
Briefly we will see here Business Analyst Role in Product Development Company:
Understand the product features
Understand the product domain
Understand the client requirements
Understand what customizations are needed to this product to fit in the client requirements.
Understand where this product fits in the Domain
What is Application Development Company:
Here client will have the requirement, and client will coordinate with IT company to develop the IT application. Client initiates the development; IT company will share the updates and status of the development of the IT application to the client during meetings and when client asked for status of the development. Client is the owner of the developed application.
Client will be the only customer for this application because application has been developed as per this customer requirements only and client is the owner. Deployment will be done at the Clients place.
Business Analyst needs to understand the client industry and domain to provide suitable solutions.