Scrum Master Role in a Project
Let us observe who  is Scrum Master and what Scrum Master Role is  in a Project.
Scrum team includes of Scrum Master, Product Owner and Development Team.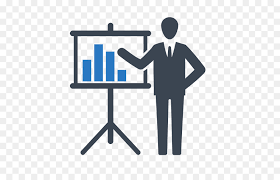 Let us discuss some important roles of the Scrum master's in project:
The primary responsibility of the Scrum Master is to build a Team. And he works closely with the team to deliver the project without bugs and he ensures to deliver on time. To achieve this Scrum Master needs to coordinate and discuss with internal and external stakeholders. Scrum Master acts as a guide for Scrum process, assistant, coach, facilitator and change agent.
Scrum Master facilitates the Scrum activities and removes impediment's so that the team can build successful product. Scrum Master closely works with the team to understand the team concerns and challenges, and he works with the concerned teams to provide solution to the team to deliver successful product.
Facilitator: To adopt scrum for team, maintain transparency, bring effectiveness in meetings, resolve conflicts and bring best of team.
Guide: Scrum master act as a guide, he explains scrum frame work, roles, responsibilities and activities to the scrum team.
Sample BA Document Templates
Scrum MasterRole
Let us see briefly the responsibilities of the Scrum Master:
Train the team as process expert.

Work with the product owner and development team to deliver the successful product and help them to perform well.

Work closely with the team and remove impediments.

Ensure to team is working on correct path.

Works as an assistant when team needed some help or support from Scrum Master.

Coordinate with internal and external stakeholders when some clarity needed on requirements.

Scrum Master will coordinate with internal teams when application is having any integration and dependency on other applications.

Will arrange the meetings when it is needed.

Work closely with the product owner and update the status of the project.

Will ensure to join all the teams(departments/internal/external) in meetings.
Scrum Master is a full time role and responsibility in Scrum. He works closely with the team (Development, Testing, Designers, Architect) and Product owner. Business Analyst may act as Scrum Master depends on the project and Company.
So Scrum Master role is very important in project
I feel it helps you to understand the Scrum Master Role in project.
We can do the certification also to become Scrum Master, Certifications add value to your profile but it not mandatory to have the certification. 
We can observe more information on SCRUM on scrum website.
You can read about below also to get more idea, it will help you to boost your career.
Certified Scrum Master

CSM certification

Certified scrummaster

CSM

Scrum Alliance
Sample BA Document Templates
Scrum Master FAQ
What is the main role of Scrum Master?
The scrum master is the team role responsible for ensuring the team lives agile values and principles and follows the processes and practices that the team agreed they would use. … Protecting the team from outside interruptions and distractions.
How do you become a Scrum Master?
There are four steps you must complete to become a Certified ScrumMaster:
Prepare yourself with Scrum and complete the pre-requisites for attending a CSM course.
Attend an in-person CSM course taught by a Certified Scrum Trainer.
Visit the Scrum website and prepare.
Pass the CSM exam by correctly answering at least 24 of 35 questions.
Is the scrum master a project manager?
A Scrum Master is a coach and facilitator. A project manager helps manage the project timeline, resources, and scope in order to meet business requirements. A Scrum Master, however, helps ensure the scrum team is successful .
What are the 3 Scrum roles?
A scrum team needs three specific roles: product owner, scrum master, and the development team. And because scrum teams are cross-functional, the development team includes testers, designers and ops engineers in addition to developers